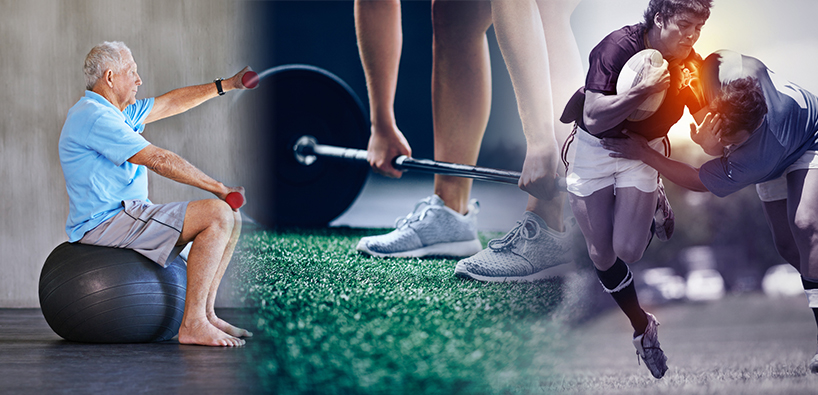 Diabetic & Active Classes
Greater West Exercise Physiology offers group exercise classes for Type 1 and Type 2 diabetics. These classes aim to provide skills and knowledge to perform exercise safely as a diabetic, establish a healthy lifestyle and improve health and wellbeing. Each participant receives an individualised exercise program designed by our Accredited Exercise Physiologist.
The exercises sessions are designed:
Assist with weight-loss and improve body composition
Improve fitness levels, increase exercise tolerance and promote general strength improvement.
Improve balance and coordination
Improve Glycaemic control and lower HbA1c levels
Reduce complications associated with diabetes
Promote self-management of diabetes via knowledge and education
Group Exercise Sessions are held weekly:
Wednesday & Friday 11am-12pm
Monday & Wednesday 6pm-7pm
Saturday 10am-11am
Group sessions for private clients are $20 for 2x weekly sessions.
Type 2 diabetics may have classes covered by Medicare upon appropriate GP referral.
Exercise Physiology Group Sessions
Greater West Exercise Physiology offers group-based exercise physiology sessions for individuals undergoing rehabilitation. These group sessions allow participants to undertake their individualised rehabilitation program within a social environment to promote support and remove isolation during recovery from an injury or ongoing health condition. Sessions are supervised by an Accredited Exercise Physiologist.
Group Sessions are held weekly:
Monday, Wednesday & Friday 8am-9am
Saturday 9am-10am
Monday, Tuesday & Wednesday 5pm-6pm
Group sessions for private clients are $25. Private Health rebates are available dependent on extras cover.
Exercise Physiology Training Packages
Greater West Exercise Physiology offers weekly training packages for individuals who want to work on specific fitness and health improvements. The Exercise Physiologist designs an individualised weekly exercise program that the client can undertake independently along with a weekly face to face session with the EP. These packages are suitable for athletes and general population.
6-week package $400
10-week package $600
Workers Compensation
Greater West Exercise Physiology are SIRA accredited. We work with complex injuries and workers compensation claims. The goal of our services is to assist injured workers achieve a safe and feasible return to work capacity that meets the functional capacity demands of their role. We work closely with the injured worker, general practitioner, rehabilitation consultants, other allied health practitioners, employers and the insurers. This allows a multidisciplinary approach ensuring appropriate patient management through the claim to achieve a successful return-to-work.
Our interventions include individualised rehabilitation programs both land-based and hydrotherapy-based, work capacity/musculoskeletal assessments and injury prevention programs.
For WorkCover referrals please contact Greater West Exercise Physiology on 0404 871 484 or alternatively email info@greaterwestexercisephysiology.com.au
Private Consultations
Greater West Exercise Physiology offers private consultations. This allows the Exercise Physiologist to work closely with the client allowing specific exercise prescription to appropriately treat and manage a health condition, chronic disease or musculoskeletal injury.
Initial Private Consultation $80 (60 minutes)
Standards Consultation $65 (45 minutes)
Health Fund rebates are available and are dependent on Extras Cover.
Referral Methods
General Practitioner Referral
Your treating GP may refer you to see an Accredited Exercise Physiologist under an Enhanced Primary Care Plan to assist with management of a chronic condition/disease. This service is bulk-billed via your Medicare card when you present to Greater West Exercise Physiology.
Department of Veterans' Affairs (DVA)
DVA health cards (White and Gold) are accepted upon appropriate GP referral.
NDIS
Greater West Exercise Physiology are NDIS registered service providers under the National Disability Service Scheme.
Physiotherapist, Podiatrist, Osteopath & Chiropractors
We commonly receive referrals from other allied health practitioners to assist with promoting return to normal function following an injury/illness or assist to reduce and prevent a re-aggravation or re-injury.
Sport Strength & Conditioning Coaching
Greater West Exercise Physiology offer team strength and conditioning coaching. Coaching is suitable for many sports such as netball, touch football and horse riding. Strength and conditioning coaching can assist to improve fitness levels, agility, balance, co-ordination, acceleration, flexibility and mobility and muscle strength.
Our Accredited Exercise Physiologist and Sport Scientist can assist to implement ACL preventative programs, injury management and preventative programs and return-to-sport phases for injured athletes.
For more information on these packages
please contact 0404 871 484 or