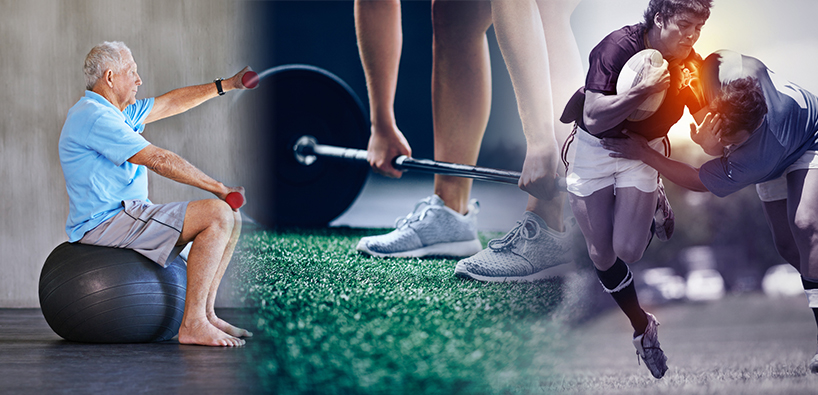 Private Consultations
Greater West Exercise Physiology provides services via private consultations. This allows our health professionals to work closely with the client allowing specific tailored exercise prescription to appropriately treat and manage a health condition, chronic disease or musculoskeletal injury.
Standard Consultation $65 (45 minutes)     Book a Session Online 
Session Package – 10 x Standard Consultations $50 each session (45 minutes)
*Health Fund rebates are available and are dependent on Extras Cover.
EPC Bulk- Billed Consultation (45-minutes) 
Book a Bulk-Billed Consultation Online
General Practitioner Referral
Your treating GP may refer you to see an Accredited Exercise Physiologist under an Enhanced Primary Care Plan to assist with management of a chronic condition/disease. This service is bulk-billed via your Medicare card when you present to Greater West Exercise Physiology.
Referral Pathways
Department of Veterans' Affairs (DVA)
DVA health cards (White and Gold) are accepted upon appropriate GP referral.
NDIS
Greater West Exercise Physiology are NDIS registered service providers under the National Disability Service Scheme.
Physiotherapist, Podiatrist, Osteopath & Chiropractors
We commonly receive referrals from other allied health practitioners to assist with promoting return to normal function following an injury/illness or assist to reduce and prevent a re-aggravation or re-injury.
Telehealth Consultations
Greater West Exercise Physiology offers consultations via Telehealth services. This is also referred to as video or online sessions allowing the delivery of technology-based exercise supporting wellness, prevention of health conditions and health management. These sessions can be provided through telecommunication including video, telephone and mobile applications.
Telehealth consultations can be accessed through a range of referral pathways including:
Private standard consultation       BOOK NOW
Medicare CDM plans via an appropriate GP referral. These sessions are bulk-billed.        BOOK NOW
Department of Veteran Affairs via an appropriate referral.
Selected private health insurers via appropriate referral.       BOOK NOW
NSW Workers Cover Scheme via appropriate referral.
NDIS via appropriate referral.
Workers Compensation
Greater West Exercise Physiology are SIRA accredited. We work with complex injuries and workers compensation claims. The goal of our services is to assist injured workers achieve a safe and feasible return to work capacity that meets the functional capacity demands of their role. We work closely with the injured worker, general practitioner, rehabilitation consultants, other allied health practitioners, employers and the insurers. This allows a multidisciplinary approach ensuring appropriate patient management through the claim to achieve a successful return-to-work.
Our interventions include individualised rehabilitation programs both land-based and hydrotherapy-based, work capacity/musculoskeletal assessments and injury prevention programs.
Services for WorkCover are provided via an appropriate referral pathway. For more information please directly contact Greater West Exercise Physiology. 
Phone:  0404 871 484
Email: mailto:info@greaterwestexercisephysiology.com.au
Diabetic & Active Classes
Diabetic & Active is our in-house exercise program for Type 1 and Type 2 diabetics. These supervised sessions are held weekly and aim to provide skills, education and knowledge of how to perform appropriate and safe exercise as a diabetic. Our health professionals offer support and guidance to our participants to help establish healthier lifestyles through understanding the importance of regular exercise to improve diabetes management and reduce the likelihood of long-term health complications. Our sessions are held in a small-group based format ensuring a safe and supportive environment to engage in exercise. Each participant receives an individualised exercise program designed by our Accredited Exercise Physiologist which is updated regularly as you improve your fitness levels.
The exercises sessions are designed:
Assist with weight-loss and improve body composition
Improve fitness levels, increase exercise tolerance and promote general strength improvement.
Improve balance and coordination
Improve Glycaemic control and lower HbA1c levels
Reduce complications associated with diabetes
Promote self-management of diabetes via knowledge and education
Small group-based Sessions are held weekly CLICK HERE for our session schedule.
Cost
Weekly attendance fee is $10 which covers 2 Diabetic & Active sessions. 
*Type 2 diabetics may have classes covered by Medicare upon appropriate GP referral.
Upbeat Hearts
Greater West Exercise Physiology offers
Click Here To Enquire
Move To Live – Seniors Exercise
Click Here To Enquire
Lungs In Action 
Click Here To Enquire